SHRI MEDITATION & MINDFULNESS ENGLISH COURSE IN PRAGUE
SHRI Meditation & Mindfulness program is an effective combination of mental tools: meditation, mindfulness and visualization. During the course you will learn effective techniques that will support your health, deepen your experience of peace and joy, and thanks to the release of deep stress, you will begin to live your unique life potential to the fullest. Main pillar of the course is Primordial Sound Meditation technique, an ancient meditation technique, revived and systematized by famous Dr. Deepak Chopra, founder of the Chopra Center for Wellbeing, California.
SHRI Meditation & Mindfulness course consists of 3 lessons.  Please see below details.
---
Courses and prices
SHRI Meditation & Mindfulness course in English is available in following formates:
SHRI Meditation &  Mindfulness individual course in English: 5.900 CZK
Course for 1 – 2 people. The price is for 1 person.
SHRI Meditation & Mindfulness course for couples in English: 9.900 CZK
1 couple on the course. The price is for the couple.
---
Dates & current bookings options 
We continuously update the dates and open new ones as possible. To check available dates, please see the section "Currently available dates" in the end of this page.  Open voucher for 2021″ (appointment by mutual agreement) as well available for purchase.
---
Course schedule
Day 1 – Saturday 
Lesson 1 – 10.00 – 12.00
Lesson 2 – 13.00 – 14.00 and 14.00 – 15.00 (The Primordial Sound Meditation personal instructions. Approx. 45 minutes, each participant individually)
Day 2 – Sunday 
Lesson 3 – 10.00 – 13.00
Note.: If you are interested in a course on weekdays,  please do not hesitate to contact us for more details.
---
Venue
MAITREA personal development house
Týnská ulička 6/1064
Prague 1, 110 00 (2 mins from Old Town Square)
or by agreement
---
SHRI Meditation & Mindfulness course detail
Lesson 1 (120 min) – Basics of meditation & mindfulness techniques, introduction to Primordial Sound Meditation
Learn to effectively use simple mindfulness techniques for acute work with stress and as a gateway to meditation. Discover how meditation can help you free yourself from conditioned patterns of behavior that prevent you from realizing your full potential for fulfillment, joy and well-being in everyday life. Deepen your understanding of how meditation eliminates chronic stress. Stress is a major cause of illness, anxiety, insomnia, addiction, obesity and reduced well-being. Open your awareness of your true nature, which is pure and unlimited potential. Get to know the origins of Primordial Sound Meditation, which has brought wisdom for more than 5,000 years and was introduced to tousands of people by Dr. Deepak Chopra. Create new and truer expectations around meditation that will set you free so you can practice it successfully and also enjoy it!
Lesson 2 (45min) – Primordial Sound Meditation – personal instructions
In this block, your personal meditation mantra will be given to you. The personal mantra is calculated according to traditional Vedic mathematical formulas, based on your place, date and time of birth. This is a traditional ritual.
Lesson 3 (180min) – Perfecting the practice & working with visualizations
Get expert advice on the practical aspects of meditation. Recommendations on how to sit, when to meditate, how long to meditate, how to time meditation, how to manage interruptions and other experiences during meditation. Learn to work with creative imagination and personal intentions so that you can more easily connect to the deepest level of your being and be connected to your true desires. This will give you the opportunity to better realize your unique life mission, gifts and develop your life to its full potential.
---
Meet the instructor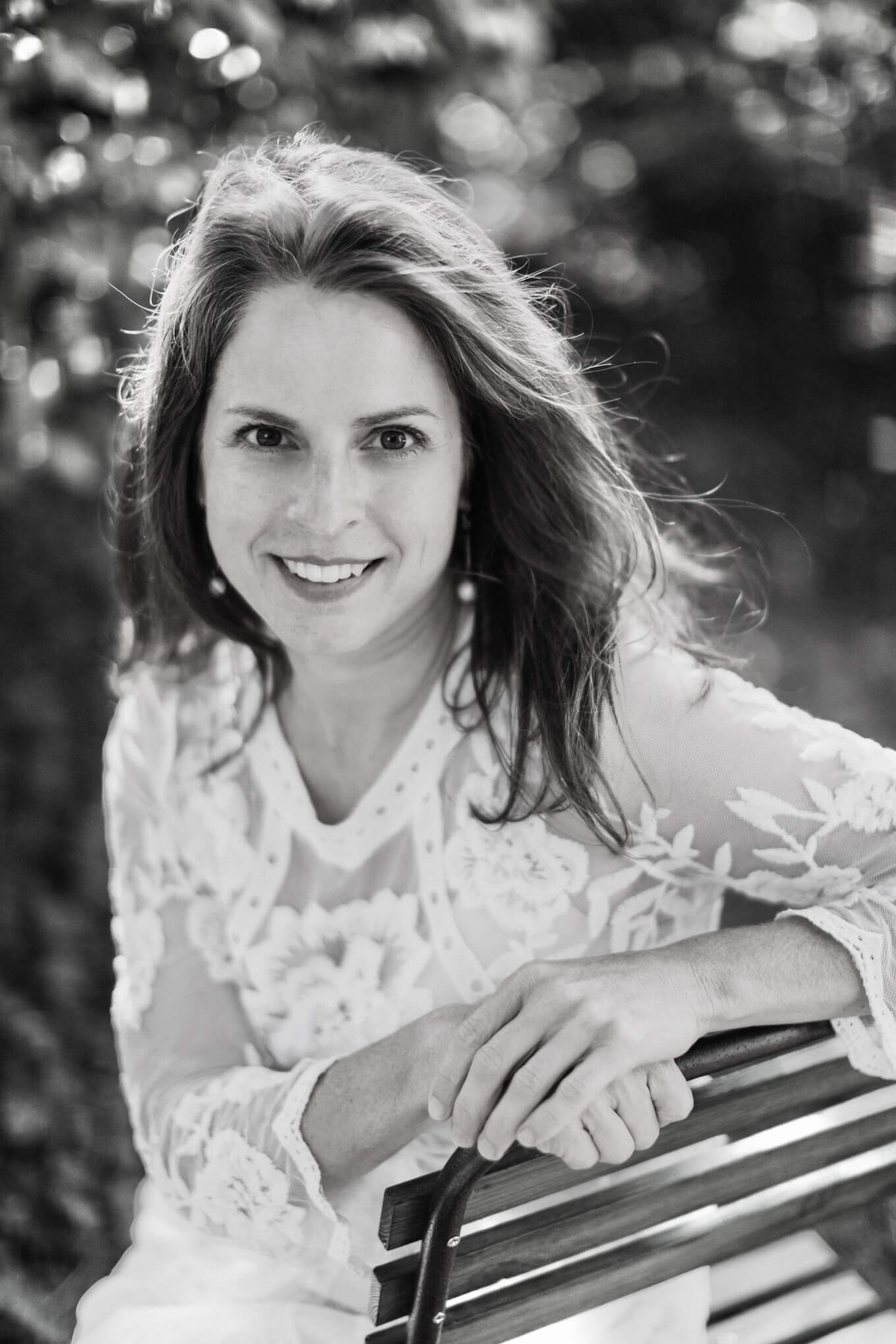 Šárka Koliášová MBA,  is a certified instructor of the Chopra Center for Wellbeing, California and the founder of the SHRI Meditation & Mindfulness program. Her mission is to share tools that help to stress less and experience more joy, satisfaction, peace and health. Šárka has been meditating for more than 10 years under the guidance of renowned teachers, including Deepak Chopra. Šárka is a native Czech, living with her family in Prague.
---
Certification
Participants receive a certificate of completion.
---
Calculating a personal mantra
After confirming the reservation, we will contact you to provide us information needed for the calculation of your personal meditation mantra (place, date and time of birth).
---
Gift cards
Gift cards are available SHRI Meditation & Mindfulness program. Do not hesitate to contact us at info@sarkakoliasova.com and request one.
---
SHRI Meditation & Mindfulness program during the coronavirus period
We are aware of the fact that it is not very easy to plan in these days.  In case of a reserved course and the need to change the date due to the ordered quarantine or other reason related to coronavirus, we are fully available to discuss suitable alternative dates. You can count on our full support regarding this topic.
---
More information
If you have any questions or wish to book via email or phone,  please do not hesitate to contact us on info@sarkakoliasova.com or tel. 00420 604 528 578.
We look forward to hearing from you!
Kategorie: SHRI Meditation & Mindfulness course in English in Prague
Štítky: Course, Course for couples, Course in English, Course in Prague, Deepak Chopra, Gift, Gift voucher, Individual course, Maitrea, Meditation, Meditation in english, Meditation in Prague, Mindfulness, Mindfulness in Prague, Personal Development, Prague, Prague 1, Primordial Sound Meditation, Šárka Koliášová, SHRI, SHRI Meditation & Mindfulness, Stress management, Training, Weekend, Wellbeing, Wellness